Your home's gutters are a vital part of the water drainage. Poorly maintained gutters can lead to damaged shingles, leaking roofs, water in the basement, cracked or settling foundations and walkways.
Wayne's Home Services perform gutter cleaning services that will keep your home's gutters away from damage and maintain them fully functional longer. Keeping your gutters clean prevents many future problems that can cause permanent damage to your house that could be expensive to fix.
Wayne's Complete Gutter Cleaning
We offer gutter clean-out services, including the removal of leaves and debris. We also blow off your roof and clean out your gutters with a leaf blower. A full gutter system and downspout flush is also available. Cleaning out your gutters is often done in the fall when leaves accumulate, but may also be recommended after heavy winds or storms.
Wayne's Home Services Gutter Guards:
Diamondback Gutter Covers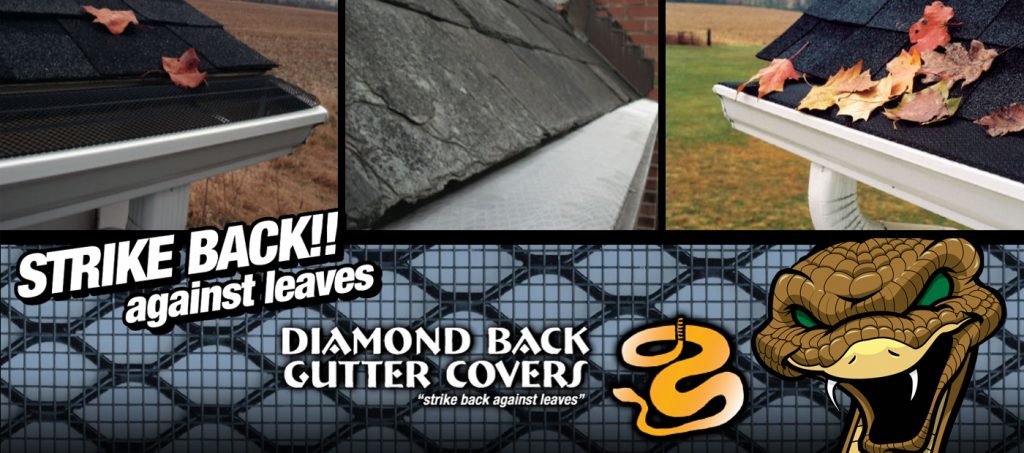 Wayne's Home Services is an authorized Diamond Back Gutter Covers dealer and certified installer of this gutter guards. We offer multiple options & styles to fit your home without damaging your shingles or roof. Get a FREE QUOTE for your home and strike back against leaves with Diamond Back's Gutter Guards. Diamond Back Gutter Covers are designed to allow optimal water passage while keeping your gutters free from leaves and other debris.
Wayne's Home Services offers the best gutter cleaning services to take proper care of your home's roof and gutters.
Gutters in Winter: Dealing with Ice & Snow
Ice-related problems with your gutters? Looking to have your gutters ready for winter? Click here for more information.