Minnesota winters can be particularly hard on your roof. Snow and ice accumulations may cause roof collapses and damage. Many residents wonder if their roof is ready for this winter or if they need roof de-icing services right away before something bad occurs.
At Wayne's Home Services, we know how dangerous roof ice dams can be for your roofing system. Not only do they damage roofs, but they also bring the potential of water damage to ceilings and walls inside of buildings.
We Offer Reliable Outdoor De-Icing Solutions
Ice dams and frozen gutters are common problems for many homeowners throughout Minnesota. They prevent proper drainage of snow-melt and run-off, which can cause bigger problems that become costly to repair. Wayne's Home Services has been solving this problem with superior roof deicing cables at affordable prices and excellent service for over 10 years.
Roof De-Icing Cables
Wayne's Home Services offers preventative measures such as roof and gutter de-icing cables. Once installed, a small electric current warms the edges of your roof enough to prevent ice dams from forming and keep your gutters flowing. All of our de-icing systems come with a 2-year warranty.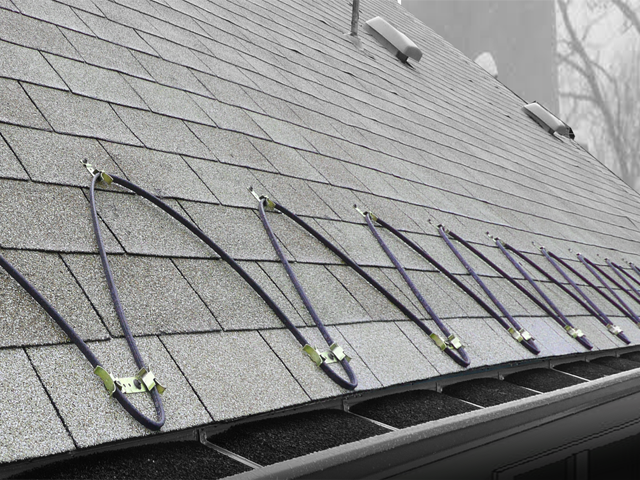 Roof Ranking & Snow Removal Services
Compacted snow can also lead to ice dams and put added weight on your roof and shingles, exposing those areas to water damage. 
We provide roof-raking and snow removal services after heavy snowfall events. We use rakes and a low-pressure steamer to free the gutters from ice and snow, ensuring no damage to your roof.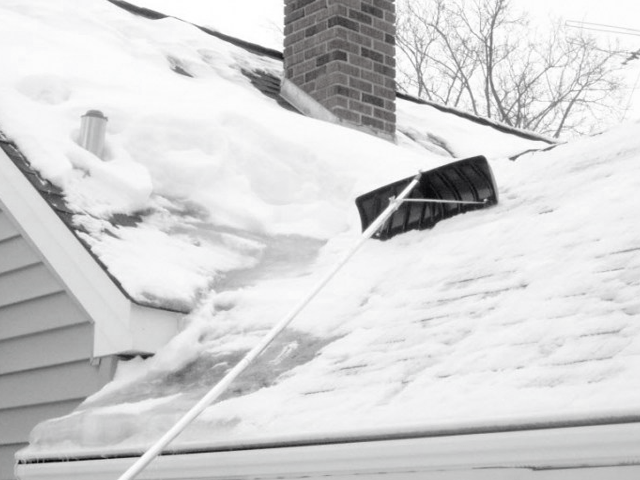 Why Work With Wayne's Home Service?
Reliable Service
Affordable
10+ Years of Experience
Satisfaction Guaranteed
Hire Professional Ice Dam Removal In Minnesota
Water damage to your house can be costly if ice and snow build up on your roof or gutters. Ice, snow, and trapped water on your roof can cause major issues such as leaks, mildew, and even roof collapse.
Wayne's Home Services has been installing roof heating cables in Minnesota for more than 10 years. We are experts on roof safety during the winter season! Let us be your first choice for
ice dam removal services and snow removal this winter.